RC Wing Bags by Ace Wing Carrier
Custom|Quality Made RC Wing Bags and RC Accessories

​ For Your RC Model Aircraft
RC Custom Made RC Wing Bags and Covers for optimum protection during transportation and proper storing a Professionally made product Made In The USA by Ace Wing Carrier

High quality models deserve the best protection! The best Way to protect your RC Investments Is with Ace Wing Carrier Custom RC Wing Bags and Accesories

Flugzeug Modelltaschen, RC Transporttaschen, RC Schutztasche,
RC Taschen, Motormodelle Tasche, Segelmodelle Tashen
Flachenschutztaschen, Housses Planeur RC



Wing Bags by Ace Wing Carrier
Custom Made RC Wing Carriers and RC Wing Bags
When quality counts and protection is needed!
The Ace Wing Carrier brand of products are a custom designed group of heavy weight poly Denier-based wing bags that are designed around protecting model aircraft wings during transport to and from the flying field. This Premium product Wingbag line consists of soft padded, yet strong poly/nylon wing bags that all come with robust hand-straps and higher grade industrial zippers to lock in and protect the condition of composite, wood, or plastic-covered RC aircraft wings -- pieces of the aircraft that are typically more fragile components and easily damaged during transport. We produce RC Wing Bags for all kind of models - Acro Airplanes, Jets, Monoplanes, Biplanes and gliders including test Aircraft.

Ace Wing Carrier branded wingbags are available in a verity of colors and sizes. The carriers can be custom built to the specifics of any aircraft or they can be selected from a range of pre-established sizes which can be found on our company's website.

Thanks to our top quality products and friendly customer service our company gained recognition all over the world. When you want a great product to protect your wings, Ace Wing Carrier will give you just that.
​

RC Wing Bags by Ace Wing Carrier - Quality|Custom RC Wing Bags|RC Boat Bags|RC Sailboat Sail Carriers|RC Jet Bags|RC Truck Bags|R/C Helicopter bags|R/C Drone bags by Ace Wing Carrier A.W.C.
Ace Wing Carrier WingBags, American Made Custom RC Products.
Using top quality materials to bring you the best in RC Wing Carrier Wingbags. For the transport and care of your valuable Aircraft to the flying field.

We put allot of time and money into our hobbies and want to make sure that our RC aircraft don't get wing rash, punctures and tears and get ruined. Ace Wing Carrier RC Wingbags help you do this. By securing your wings and RC aircraft in special carriers to keep them from getting damaged during storage and transport.


Our RC WingBags will get your aircraft there safely and stored safely at your Hanger.

I've meet with many Aeronautical enthusiasts-RC pilots and have seen many that have come to the field just to find a torn wing, wing rash , punctured wings after they have spent so much time, effort and money getting there aircraft just right. Ace Wing Carrier custom wing covers are a great way to protect your aircraft and your investment from these things happening.

Ace Wing Carrier Custom RC Wing Bag Construction:

Top Quality features of our Custom Wingbags

Ace Double Wing Carrier and Single Wing Carriers are designed for:
RC Planes, RC Biplanes, RC Jets, RC Gilders, and RC Sailplanes of every RC Model Aircraft which have multiple wing panels and the Single Tote for one wing panel Aircraft. These wingbags are lined with a heavy velour interior and have a soft foam center divider to keep the wings separated from rubbing within the carrier, preventing any wing rash during transport. There is a long pocket for a joiner tub for the wings on the front of the bag and a strut pocket for those aircraft that need them.


*Quality materials put into every Ace Wing Carrier RC wing bag makes them one of the strongest wingbags on the market, using stronger mil spec threads and a special lamination process of fabrics and reinforced binded seams and edges to make a Premium wingbag that is durable and will protect your aircraft for years to come.

*The Ace Wing Carrier WingBag Custom Covers come in twelve different colors which you can see on this site.

*Ace Wing Carriers WingBags are made with a strong poly based fabric which is durable and water resistant and can be cleaned with a damp cloth and looks really good. The inside of the wingbag is lined with soft foam and a velour/fleece coating, keeping your wings safe from wing rash, dings, dents and tears when transporting and while storing in their location.

*We have Pockets with Velcro flaps for wing pole or joiner is located on front or on the back of the WingBag depending on the design.

*We have used the highest quality industrial zippers with two slides along the outer edge of the WingBags to secure your wings so they stay in place and ensures your wing bags have a long life and we can add loops and D rings on the two outer corners for you to hang in your trailers or wherever you like to store your wings and aircraft..

*You have Excellent protection properties for your Aircraft with Ace Wing Carrier WingBags


*The bottom of the A.W.C. - Ace Wing Carrier wingbags have webbing to protect the wingbags from wear and making it stronger and more durable if you desire this option.

*Premium Quality and Affordable prices set us asside from our competitors, Ace Wing Carriers is a brand that will last you for years because of the care and quality we put into our products.

Ace Wing Carrier Wing Bags and Accessories are Proudly Manufactured In The United States, We do not import or outsource our products to other countries keeping jobs and your money in the USA were jobs are needed.

*Professional Workmanship: American and German Engineering in our designing.
This is what makes Ace Wing Carrier WingBags and Accessories The Finest in the R/C Industry.
Ace Wing Carrier Custom Wing Covers are a necessity for every pilot to keep there Aircraft protected.


What Ace Wing Carrier Makes:
Ace Wing Carriers also makes Wing Carrier WingBags and wing totes for Remote control High performance Sailplanes, F3 series gliders,Scale Aircraft, Scale gliders and multiple engine aircraft, biplanes and Jet turbine Aircraft, UAV / UAS, along with your I.M.A.C. Aerobatic Aircraft, and RC Helicopters and these are just a few of the RC items that Ace Wing Carrier makes. We also do custom designing so Get in touch with our custom department to see what we can do for you.

UAV / UAS Civilian, Military and Law Enforcement, Defense Wing Bags
We provide Wing Bags and Drone Bags for many applications: Forest Preserve drones, Agricultural drones to check crops, Law enforcement drones, Smaller Military drones. There are so many innovative ways we use drones nowadays. We provide State wide and Internationally.
For Civilian and Military Defense Unmanned Aerial systems and Unmanned Aerial Vehicles
Ace Wing Carrier will be supporting UAV/UAS Unmanned Aerial systems, We provide WingBags for vehicles around the world. We understand that the scope of these vehicles are to help in a variety of fields from Civilian to Military Defense to Law enforcement.

Doing our part to promote and bring jobs back to the people here in the USA for RC Pilots and the American People.

Buy American Made, Lets Make our Nation Great :-)

You can contact us at: AceWingCarrier@yahoo.com for information.
ACE RC Wing Bags


Ace Wing Carriers: Published in High Flight Magazine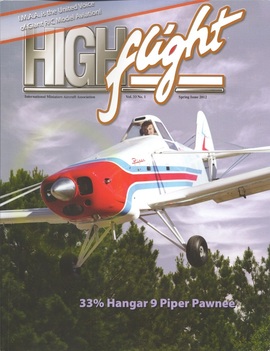 Ace Wing Carrier Custom Wing Bags and RC Accessories
Ace Wing Carriers WingBags has also been published in High Flight Magazine.
This magazine has some really great articles and is an outstanding publication. If you get a chance pick up a copy of High Flight, you'll see what everyone is raving about.
* Ace Wing Carrier Pilots Review*
---
RC Pilots in Countries we work with
Norway
Germany
Sweden
Austria
Netherlands
Iceland
Norway

France
Italy
Switerland
South America
Australia
India
Sweden

Poland
United Kingdom
Canada
Singapore
Brazil
Russia



Japan
China
Isreal
Spain
South Africa
Malaysia
Finland
​
​​***ACE WING CARRIERS, QUALITY WINGBAGS and ACCESORIES THAT WILL LAST***
THANK YOU FOR COMING TO ACE WING CARRIERS
All our products Are made in the USA
​

​Veteran Owned
To preserve and protect our way of life and the ones we love.
To our Veterans,
Thank you for your Service
---


Linking information: For your Convienence
If you prefer to use a logo you can copy the logo below then link it.
http://www.acewingcarrier.com/index.html
---