Ace Wing Carrier Pilots Review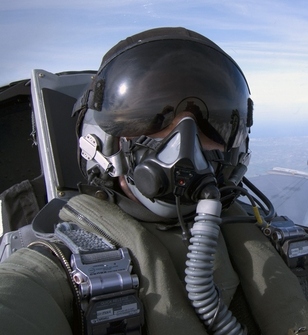 Pilot - Ray Larson - USA


I have bought several wing carriers from Ace. The first two were custom. Roy went the extra mile to make sure that the bags fit my particular wings. Thanks to the excellent customer service and quality of the first two, I recently purchased a third wing bag. Although this was a stock size, Roy made sure that the wings would fit and the color was correct. Ace is the only company that I will use or recommend.

Thank you Roy for the great products and service.

Ray Larson
President, SFDRCM Club
Duarte, Ca.



Pilot - Bernie Miner - USA

Roy, Talk about the highest quality products, on time delivery, even with custom items added, look no further than Ace Wing Carriers. The products are truly the finest money can buy.

Bernie Miner




Pilot - Walt Carnes - USA

These are best wing carriers on the market! I thought so much of Roy's product I added a page to my website (www.waltsrchanger.com) showing the use of his bags carrying my 4 PT-17 wings. I also added a link to the home page of my links section.


Walt Carnes

Pilot - Dale Wolfe - United States

I HAVE PURCHASED SEVERAL WING CARRIERS AND PROP COVERS FROM ACE AND I CAN TELL YOU, THESE ARE THE ABSOLUTE NICEST CARRIERS I HAVE OWNED. I WOULD HIGHLY RECOMMEND PURCHASING ONE OF ACE WING CARRIER. LAST BUT NOT LEAST , THEY WILL CUSTOM MAKE CARRIERS TO FIT YOUR NEEDS. IT IS SUCH A PLEASURE TO PURCHASE FROM ACE. THANK YOU ACE WING CARRIER!!!

DALE WOLFE



Pilot - Gary Pfender - USA - NY

I was looking for a bag for my 1/4 scale Cub wing when I came across Roys ad on RCgroups. I emailed him with some questions and special requests. He responded with a phone call ensuring that my custom requests could be met. He kept me informed of the progress and the bag was delivered when he said it would. A great guy to deal with, and the bag quality was flawless. I'm very happy with his product and will be ordering from him again.

Gary
Lancaster, NY



Pilot - Andrew Burger

Just wanted to say that Ace Wing Carrier Bags are beautiful. The quality is better than any other wing bags that I have seen. The wing bag is perfect and the fit is perfect. Thank you Roy!! And I will tell who ever I see to get a set or two because they are quality. They are the best wing bags money can buy.

Andrew
North Richland Hills, Tx.

We thank you for your reviews from all the Pilots that have contributed
Ace Wing Carrier
Best Regards and have a great time flying.
Owner: Roy
A.W.C. | Ace Wing Carrier| Custom Wing Bags