Ace Wing Carrier Gift Certificates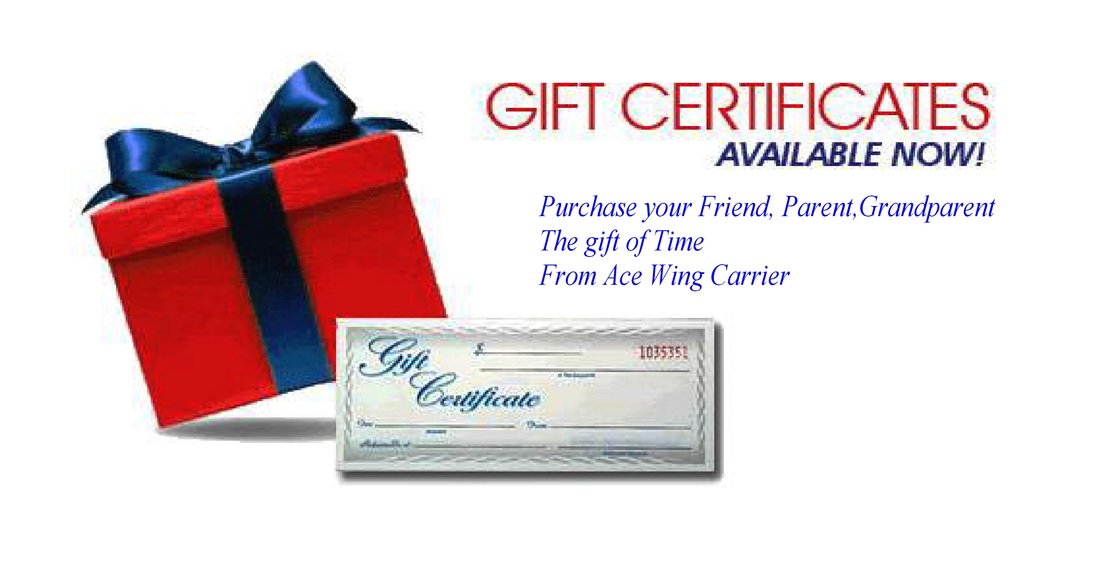 Simply click the button below, select the amount you would like on your gift certificate and choose the way you would like to pay. A simple way to give a fantastic gift all year long.


Gift Certificates are in denominations from $5, $10, $25... up to $250 dollars.


A Great gift for the Pilot in your life!


Ace Wing Carrier wishes you a Fantastic Day!


Just click Buy Gift Certificate tab below.


A.W.C. - Ace Wing Carrier- Custom RC Wing Bags